Why Choose Coastal Breeze Realty?
Primary areas served: St. Lucie and Martin Counties
Barry Deets is a long time resident of the Florida Treasure Coast as his family moved to Martin County when he was only five. After graduating Magna Cum Laude from Florida State University with a degree in Finance, he worked as a financial analyst in Dallas, Texas; London, England; and New York City, and then attended law school at the College of William and Mary in Williamsburg, VA (America's oldest law school).

After graduating from law school in 1996, Barry returned home to the Treasure Coast and has been involved in all aspects of real estate including real estate investing, mortgage brokering, representing buyers and sellers with home sales, short sales, contract preparation, leasing, landlord-tenant issues, and related matters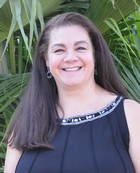 Primary area served: Saint Lucie
Helping 100's of customers buy and sell their home!
Doris has over 16 years of experience in the real estate field. She has been a successful Realtor for over 9 years. She has a market advantage with knowledge of how new homes are built. Doris works hard for her customers and makes deals happen regardless of the hurdles.
Recommendation from a customer:
"Owning several out-of-state properties is difficult even under ideal circumstances. Having Doris as my primary rental agent has made my life easier - she gets the best tenants, contractors, and delivers superior service without arm-twisting... Doris s a landlord's ideal resource, savvy, multi-lingual, capable, and not afraid to go the extra mile to close a deal. Doris facilitates my successes as a landlord. Way to go! --using any other resource just won't get you the best results."
Top qualities: "great results, personable, high integrity"
Please visit her website at www.SarahLeeHomes.com
Primary area served: St. Lucie County
I was raised in Miami, FL. I moved to Port Saint Lucie in 1992 and became a licensed real estate sales agent in 1996. I was also the co-owner of a construction company from 1998 to 2009.
I've lived in Port Saint Lucie for more than 20 years. I understand the changing market that exists here. I've been selling homes in Port Saint Lucie since 1996 by using the many tools available, such as virtual tours, mass marketing on the internet, and social media. I know how to market your house so that it gets the most exposure. I have also worked with several financial institutions to help distressed sellers sell their home.
I work with many buyers and investors to find the house or property that meets their needs. From 1998-2009 I was the co-owner of a construction company where I learned about new home sales and construction. I've continued using that knowledge of new home construction to help my customers make the most informed decisions when it comes to buying a house or property.
Recommendation from a customer:
We contacted Sarah she demonstrated a very in-depth "customer first'
approach and disposition. Sarah was extremely flexible, approachable and
willing to listen to exactly what we conveyed as our needs. Sarah is very
honest, forthcoming and has a ton of great insight into properties in the Port
St. Lucie market and in this region of Florida. Sarah is, and always has been,
extraordinarily responsive and quick to take action. Sarah has been great to
work with and we have all intention to continue to work with her on our ongoing
real estate needs. She is "one of a kind" and we would always
recommend anyone to enlist Sarah's services and commitment.

L.S.

Primary area served: Saint Lucie and Martin Counties.
Real estate is a service industry and our top priority is to provide quality service to our clients! Whether selling or buying a home, we are there every step of the way, and many of our clients refer us to their friends.
Being a 5 Star agent on Zillow gives our sellers a distinct advantage; their homes go to the top of the lists and have far more exposure than regular listings. Our sellers get a weekly update from Zillow informing them on how many views their homes have had in addition to many other tips. When you list with us, your house goes to over 200 sites!

Our buyers get personal and up close attention. We enjoy helping them find just the right match for their needs. We can point you in the right direction for financing, contracts, inspections etc. We set our buyers up with a Listing book account to help them prioritize their needs and wants, and help them look for homes in their target areas.

This economy demands that we all work together to make the most of everyone's dollar and we want the opportunity to earn your business!

The "Z-Team" gives you lots of attention and expertise! Plus, a lot of smiles, because we love our job!
As a seasoned professional in the health care industry, Robin has a keen eye for adapting to constant change in a volatile industry. Her position as a physical therapist required her to be flexible and adaptable to changes in the delivery of care, be able to communicate effectively and produce results in a timely manner. As a real estate professional, Robin brings the above attributes along with extensive knowledge of quality customer care,outstanding service - with honesty and fairness, flexibility and diligence to her client's needs.
Robin's approach to real estate is to provide an outstanding level of service to her clients, whether commercial or residential, and provide support, guidance, confidentiality and respect for the individual client to help them meet their individualized needs. Buying or selling a home, or commercial property, can be stressful time, and even more so, without the proper agent to guide you.
Robin concentrates in the area of residential sales and purchases, over 55 communities, and new home construction.
Robin's hobbies include teaching Pilates,Yoga, hiking and walking with her dog, "Hoss", a golden retriever.
I have been a resident of South Florida for over 30years. I have a passion for family, real estate and sports. I enjoy meeting new people and building friendships with my clients. Whether buying, selling, or renting, I work hard to get deals closed.
Rhonda is a native Floridian and she has been a resident of St. Lucie County since 1971. Rhonda has a very unique and exceptionally well-rounded knowledge base which includes all phases of the real estate business. She has played a significant role in the development of more than 50,000 home sites, construction of more than 15,000 homes, and has been directly involved in the sales & closings of many thousands of homes. These roles have afforded her an extensive knowledge of the local real estate market as well as the various financing alternatives that are available.
Rhonda's experience includes in-depth knowledge of commercial real estate construction, including sales and leasing, and she has decades of experience dealing with governmental agencies and local building jurisdictions. She is passionate about real estate and providing outstanding service by "partnering" with buyers and sellers and dealing honestly, open and fairly, to meet and exceed the needs of each and every "partner".
Paul Thompson brings over 40 years of real estate-related experience to his new role as a Sales Associate for Coastal Breeze Realty. While serving as the Executive Director of the Florida Home Builders Association, Paul developed a keen understanding for the dynamics of the housing industry and worked to make homes more safe,accessible, and affordable for Floridians. For his efforts, Paul was elected to the Florida Housing Hall of Fame.
A native of Fort Walton Beach, Florida, Paul earned a Bachelor's degree in communications at the University of West Florida in Pensacola, and a Master's in business administration from Florida State University.
Paul and his wife Sherry reside in Port St. Lucie and love church involvement, outdoor activities, and running 5ks around the country, including their most recent race on the landing strip of the Kennedy Space Center.
Victoria "Vicki" Otero, originally from New Jersey, relocated to Port St. Lucie from Broward County, Florida. Vicki has used her very diverse background, including medical administrative work in a hospital emergency room, casino management, a crime scene technician, and many volunteer opportunities to create a multitude of formative and diverse life experiences. She has applied these experiences
and her exceptional "people skills" to her real estate career. She is an ethical, organized, and detail-oriented agent with fantastic follow through and her customers are her priority; always putting them and their needs first. She is passionate about real estate and never stops pursuing learning opportunities in the industry. She loves the Treasure Coast and getting involved community events.
Vicki special interests and skills include: portrait and real estate photography, event planning, home staging, fishing, boating, enjoying nature, and volunteering to assist Veterans and Habitat for Humanity.
In addition to English, she speaks Spanish and American Sign Language.
Vicki can assist you with your residential and commercial real estate needs in St. Lucie, Martin, Palm Beach, and Broward counties, including facilitation of 1031 Exchanges.
"To give real service, you must add something which cannot be bought or measured with money, and that is sincerity and integrity." Douglas Adams
Karin is a South Florida native, born and raised, and a true Floridian at heart. Having grown up on the Treasure Coast and residing here for over 40 years, she has insider knowledge of the area which is so important in helping you find your ideal location. As a wife and mother, she knows family is the fabric of life and with that in mind, she dedicates herself to helping guide her customers to that unique, one of kind place we call home. Karin has a background in graphic design and secretarial services which helps her pay close attention to the small details in contracts, financing, and the administrative side of things that come with purchasing or selling property. When she's not working hard for you, she enjoys cooking, gardening, biking, boating and snorkeling among other outdoor activities. She has long been a volunteer for her church in the pick up and delivery from the local food bank to serve others and whole heartedly believes in giving back to her community.
She delights in meeting new people and entertaining with friends and family. Her motto is "Laughter is truly the best medicine!"
While we all know that buying or selling a home can sometimes come with big challenges, you will have her full support throughout the entire process as she works with professionalism and dedication to each and every client.
Follow me on Instagram @coastalkarinrealtorlife
About Coastal Breeze Realty